It's YOUR day, let's make it happen together.
We love love. We love weddings, and we love anytime a group of people can gather and celebrate life. After doing this for so many years, we know there are truly magical moments that can unfold during your wedding day. It is one of the few days in your life where true magic can happen. Moments such as your mother putting your grandmother's veil into your hair; the first time you see your partner in their wedding attire; the quiet moment with your mother during the "getting-ready" time; when your father gives you that special smile before giving you away. We manage all the logistics and details so your time is free to witness the magic unfold. You will have time to savor, enjoy and most importantly remember all moments.
But, even more than loving the celebrations, we truly enjoy the logistics that go into making your dream a reality. Over the past 23 years we've developed a strong understanding of what your various partners need to know to help you have the day of your dreams. This experience and knowledge helps us make your design visions a reality. And, allow us to assemble a team of partners that truly fit your style.
Our Process
We will help you with your vision by asking a ton of questions that help us really get to know you. We have exercises that help you prioritize what is most important on the day of your wedding. Then, we sit down and draft out a design board that incorporates concepts and ideas that fit your personality and budget. We make changes, suggestions, and edits until the vision is what you truly want. Then we execute. Our industry experience, locally and across the country, has afforded us many connections. We have resources and we use them to help make your dreams a reality. It doesn't matter if your wedding is in the Pacific Northwest, Midwest, Northeast, Caribbean or even Hawaii, we have the partners to provide you with a flawless event.
It is important to us that we provide you with a stress-free day that flows effortlessly. Once we have the direction of your vision, we use our tried and true system to obtain all the facts and details we need to know that will help us provide a fabulous day for you.
Full Service Design + Event Management
We are a full-service design and event management firm. This means we help you handle everything from A-Z, from the beginning to the end. On occasion, we have jumped into the planning process in the middle and are happy to execute our full process for these clients.
Budget creation and management
Creation of planning check lists and time lines
Venue recommendation and selection
Contract negotiations with partners
Assistance with and recommendations of partners
Design + styling
Etiquette advice, suggestions and guidance
Logistics and time line creation
Communication with all partners involved in the wedding
Sourcing any and all items you desire
Rooming list management
Creation and delivery of gift bags
Communication with your wedding party
Wedding attire management
Wedding ceremony guidance
Pre and post nuptial events
Wedding weekend events
RSVP management
Menu creation, design and tastings
Floor plans to ensure proper and comfortable flow
Wedding party communication
Rehearsal coordination
Wedding day logistics management
Transportation manifests and contracts
Destination wedding management of guest travel and communication
View a Video Testimonial from one of our Couples
View our Wedding Galleries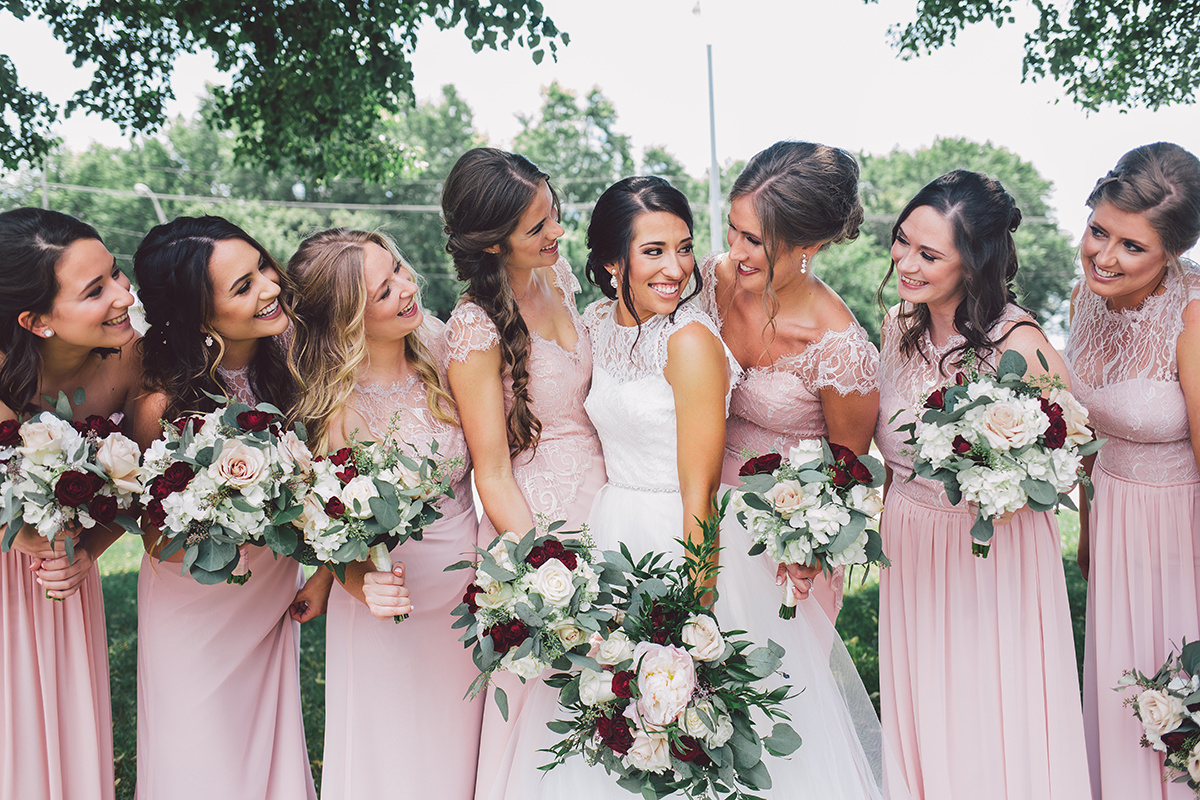 Just wanted to send a quick note to say thank you so much for everything! Everything was so perfect and you were just on top of every little thing! I had so many people come up to me and compliment how helpful you were. So I just want to let you know that your extreme hard work definitely did not go unnoticed. We had a couple people in our room at the Marriott yesterday and all of us were saying, "thank goodness for Carrie!" So thank you so so so much. You are the absolute best!
Meisha & Nate – Omaha, NE
Carrie is one of the most delightful people I have ever met. My husband and I worked with Carrie for our May 20, 2011 wedding. Carrie worked through the details and helped organize the best day of our lives. She set up meetings with vendors and worked through the many, many details of our wedding and reception. She always showed up to appointments early- not just "on time" and she went above and beyond our expectations. She was truly a delight to work with and the result was a flawless day that we are still getting compliments on over a year later! I would recommend that anyone hire Carrie for their wedding coordination, sales or catering event, etc. She is professional and a true gem for any organization! Thank you from the bottom of our hearts Carrie!
Amber & Ryan – Omaha, NE